Ready to Invest in Talcum Powder?
We'll serve as your dedicated partner in securing valuable leads and cases for the highest return on your investment possible.
Request A Custom Quote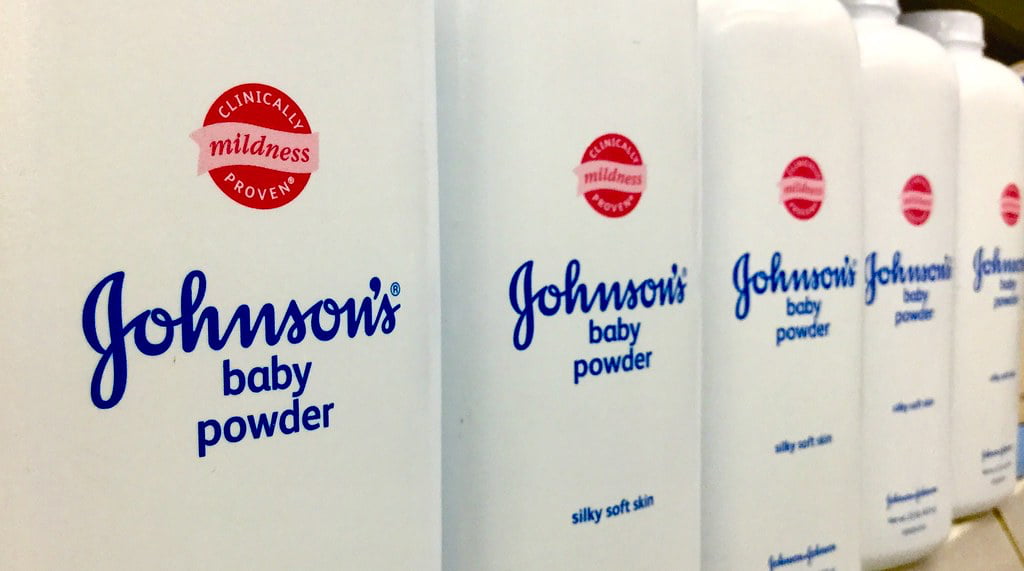 How It Works: A Proven Path to Profit
Pick the brand you'd like to advertise under (or advertise under your own!) and decide how much you want to invest.

We make the ad (at no cost to you!) and develop a custom media strategy designed to generate the most Talcum cases for the least amount of money.

We pass qualified leads off to your team or utilize our in-house contract services team to turn those leads into signed cases.

We deliver those lucrative cases directly to you.
Invest in Talcum Cases
Criteria
Use of Johnson & Johnson or Shower to Shower talcum powder for 10 or more years continuously in the genital area. Diagnosed with Ovarian Cancer, in between 25 and 70 at the time of the diagnosis. Diagnosed between 2000 and today.
Ready to Invest in Talcum Cases?
We're ready to make it happen in the most time-efficient and cost-effective way possible.
Talcum Timeline
2021
February

Johnson & Johnson allocates $3.9 billion for talc-related litigation.
2020
May

J&J announces the end of talc-based baby powder sales in the U.S. and Canada but will continue to sell internationally. Retailers continue to sell the products until they run out.
2019
October

After J&J voluntarily recalled a 33,000-bottle batch of talc-based baby powder on October 18th, the U.S. Food and Drug Administration found asbestos in the product. Consequently, retailers across America removed the potentially harmful product from their shelves.

May

A New York Jury ordered J&J to pay $325 million to Donna Olson, who claimed J&J's talcum powder was to blame for her development of mesothelioma. The jury awarded her $300 million in punitive damages and $25 million in compensatory damages.

January

Sen. Patty Murray, D-Wash., sent a letter of request for documentation about past testing of J&J's talcum powder for asbestos.
2018
December

Reuters published a report of an investigation that alleged J&J knew its talc products contained asbestos. Tests from independent labs detected asbestos in the product from 1971 to the early 2000s, however, J&J never reported it to the FDA.

May

A California jury ordered J&J to pay $25.7 million to Joanne Anderson, who claimed she developed mesothelioma from using the company's talc powder. The jury awarded her $4 million in punitive damages and $21.7 million in compensatory damages.

April

A New Jersey jury ordered J&J and Imerys Talc America to pay $80 million in punitive damages and $37 million in compensatory damages to Stephen Lanzo III, who claimed he developed mesothelioma from using Johnson's Baby Powder and Shower to Shower products from 1972 to 2003. This $117 million verdict was J&J's first loss involving an asbestos talcum powder lawsuit.
2017
October

Evidence in a class-action lawsuit against J&J showed the company had known its talcum powder products contained asbestos since the early 1970s. J&J trained its employees to reassure the public that its products were never contaminated. More than 50 women with ovarian cancer in St. Louis filed this lawsuit.
2016
November

J&J bids to have talcum powder lawsuits moved out of St. Louis but fails.

October

A California woman is awarded over $70 million after she claimed she developed ovarian cancer from using J&J's Baby Powder.

September

J&J's talcum powder products spark at least 1,800 lawsuits against J&J in St. Louis.

May

Jurors determine J&J's Shower to Shower directly contributed to the development of ovarian cancer in a 62-year-old- South Dakota Woman. The St. Louis Jury orders J&J to pay $55 million in damages.

February

A Missouri State Jury orders J&J to pay $72 million in damages to the surviving family of a woman who died from ovarian cancer, which was linked to her use of J&J's talc-based Baby Powder and Shower to Shower for several decades. In the first damages award in a talcum powder ovarian cancer lawsuit, the verdict includes $10 million in actual damages and $62 million in punitive damages.

Researchers find African American women who use talcum powder regularly on their genitals are 40 percent more likely to develop cancer. It is found that those who use the product in areas other than the genitals are 30 percent more likely to develop cancer.
2014
Two class-action lawsuits are filed against J&J in St. Louis.
2009-2013
Deane Berg, a 49-year-old physician's assistant from Sioux Falls, South Dakota files the first talcum powder lawsuit against J&J. Berg developed ovarian cancer in 2006. J&J offers Berg a $1.3 million confidential settlement. She declines and, in 2013, is granted a unanimous verdict against J&J. Berg was not offered compensation.
2013
Eight case-control studies suggest a 20 to 30 percent increase in the risk of developing epithelial ovarian cancer if using talcum powder on the genitals.
2010
The risk of developing ovarian cancer if using body powder containing talc increases by 30 to 60 percent, as identified by the World Health Organization.
1997
The use of one or more of the following methods of genital talcum powder application is determined to elevate the risk for ovarian cancer by 50 percent: storing diaphragms in powder, powdering genital areas after bathing, powdering sanitary napkins, and using genital deodorant sprays.
1993
The U.S. National Toxicology Program classifies talc as a carcinogen.
1992
It is determined that there is an increased risk of women developing ovarian cancer who used sanitary napkins to apply talcum powder to their genitals.
1971
Talc particles are found "deeply embedded within" ovarian and cervical tumors. "The close association of talc to the asbestos group of minerals is of interest," researchers say, as asbestos is a known carcinogen.
1970s
Manufacturers begin to separate asbestos from talc in talcum powder manufacturing.
1930s
Talcum powder is first linked to human harm in the form of post-operative granulomatous peritonitis (inflammation of the membrane that lines the abdominal wall and covers the abdominal organs) caused by talcum powder on surgical gloves.
1890 or 1892
J&J's Scientific Director Fred B. Kilmer invented J&J's Baby Powder with a soft mineral called "talc."
Talcum MDL Leadership
U.S. District Judge Freda Wolfson of the District of New Jersey appointed attorney Leigh O'Dell of Beasley Allen in Montgomery, AL, as Co-Lead Counsel for consolidated Multidistrict Litigation (MDL) in New Jersey federal court concerning talcum powder's link to ovarian cancer. Michelle Parfitt of Ashcraft & Gerel, a firm based in Washington, D.C., will also serve as Co-Lead Counsel. Judge Wolfson named Christopher Michael Placitella of Cohen Placitella & Roth, a firm in Red Bank, NJ, as the Liaison Counsel for the plaintiffs.
Sample Creatives: Talcum
We've been perfecting our mass tort marketing formula for 20 years, and we know how to make the phone ring. Let our award-winning creatives team develop ads on your behalf (at no cost to you) that are designed to increase your caseload with high-value cases.
The Magic Balance We've Perfected Over 20 Years
Our team at Whitehardt is relentlessly results-driven. With 20 years of experience in the mass tort world behind us, we will be your dedicated partner in generating wealth through your talcum powder campaign. We know how to get our clients more of the cases they actually want because our hard work and dedication to your success are unmatched in the industry. Our formulas are proven to succeed, so if you're ready to invest in talcum powder, we're ready to make it happen for you in the most lucrative, cost-effective way possible.
Ready to Get More Talcum Cases?
We're ready to make your campaign for talcum powder cases a success. Request a custom quote today to get started.
Choose Your Brand to Get Started
YOUR BRAND | WOLF PACK™ | WHITE HEART LEGAL | GOLDWATER
Our goal is to make investing in MDL as easy, and as profitable, as possible. Working with Whitehardt gives you the option of investing in MDL cases through your own firm's brand, The Wolf Pack™ brand, our White Heart Legal brand, or The Goldwater Law Firm brand.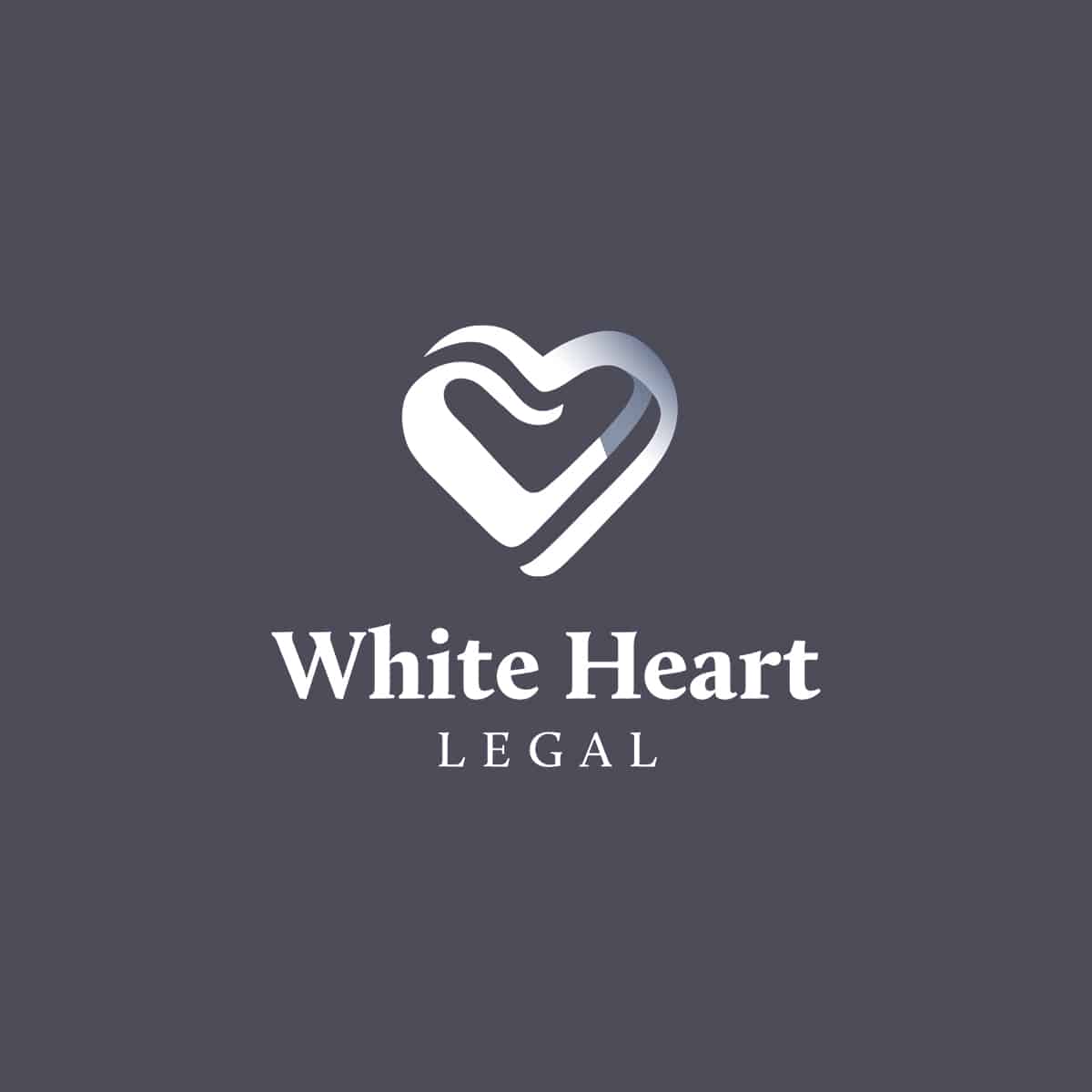 White Heart Legal
If you have any hesitations or concerns about advertising under your own brand to generate leads for an MDL nationally, Whitehardt has created the White Heart Legal brand for you. With us, you can make a direct cash investment in an MDL to maximize the return of your investment while keeping your firm name private. This brand allows any firm to have the opportunity to invest in and profit from lucrative MDLs without having to feature their own brand in national advertisements. White Heart Legal was carefully crafted with the mission of getting your potential clients to pick up the phone by instilling compassion, trustworthiness, and empathy in every single viewer.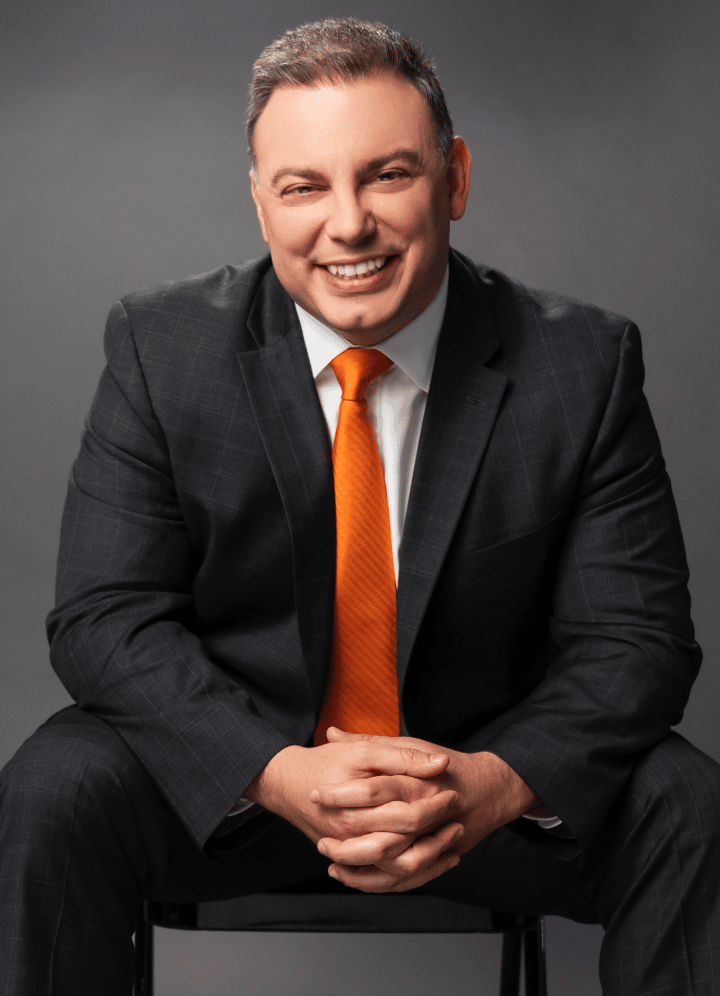 Wolf Pack Laywers
If you're interested in profiting from the lucrative world of MDLs without having to do the challenging, time-consuming work of pursuing and settling the cases yourself, you'll benefit from using The Wolf Pack™ brand. The Wolf Pack™ is the established brand of Phillip S. Georges, PLLC. The only "sticky" brand in the world of mass torts, this brand inspires confidence in potential clients that their cases will be handled by a fierce, aggressive team dedicated to fighting for the maximum compensation they deserve. This brand allows you to skip advertising and buy contracts directly with Attorney Phil Georges, who only works on cases in which he can be in direct partnership with the leadership in the MDL itself. All you have to do is pick your preferred tort, review the contracts we've already pursued and obtained, and choose which contacts you'd like to invest your funds into. If the case has a successful outcome, you will receive a predetermined percentage of the fee agreement.

Goldwater Law Firm
Known as "The Gold Standard of Injury Law," The Goldwater Law Firm is a nationally recognized brand with which we have a long, fruitful relationship. With Whitehardt's advanced communication and marketing tactics and Attorney Bob Goldwater's deep engagement and reputable experience in the legal field, we have developed a proven formula for securing MDL leads early, and more importantly, before competitors have a chance to. Using this brand will allow you to reach claimants across the nation with an established name people know and trust.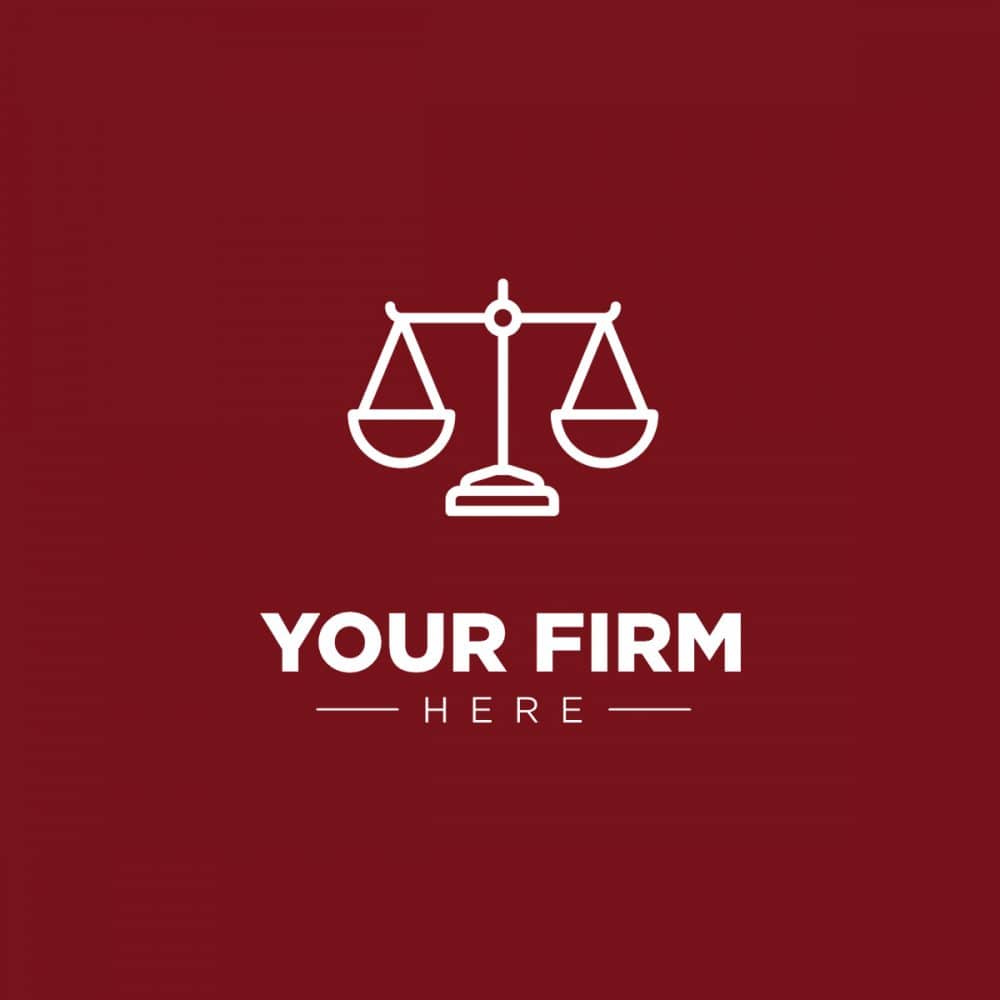 Advertise With Your Brand
(Or let us build a brand for you!)
If you want your name to be recognized in cities across America as a leader in the fight against harmful corporations, you can use your own firm name and brand to market MDL cases. We're here to help you do it in the most efficient and lucrative way possible. We encourage transparent relationships and expect our clients using this service to A/B test us to ensure we're delivering the highest results available. We'll create high-performing, traffic-driving ads that follow state bar rules while you focus on settling cases.
Request a Custom Quote
Put our proven, results-driven team behind your quest for success.